Probably you do not have a pen drive that has sufficient size to contain the windows 10 ISO files, your pen drive must be about 4GB min. in size to contain the ISO files. You can instead do a clean installation of windows 10 using the bootable DVD. All you need do is to buy a DVD containing any copy of windows 10 version you desire from your vendor. Also make sure that you check the architecture of your computer, whether it is a 32-bit computer or a 64-bit computer so you do not get the wrong one.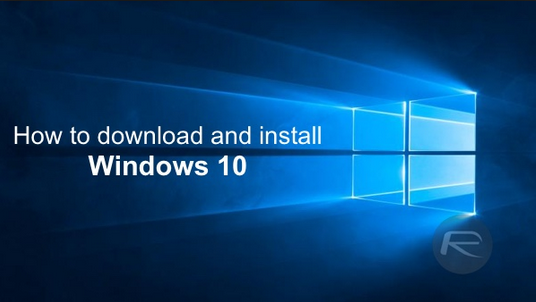 For this installation, you would basically need Windows 10 bootable DVD
1. Turn on the computer to be formatted, insert the DVD. Then shutdown the computer. Turn on the computer, before loading, quickly press the right function key to enter into boot option. Select the boot from CD or DVD. Upon loading, "press any key to boot from CD or DVD" would be displayed, quickly press any key and the windows logo will appear.
2. Choose your preferred language, click next. Select the custom installation to proceed – should in case you change your mind over a clean installation, you can simply choose the upgrade option above it instead. Click next
3. Choose the partition you would like to install windows 10 on, format it. To format everything entirely, delete every other partitions to make just one volume. Click on it and then on next.
4. Watch as the Widows 10 installation takes place step wise. Ensure you are plugged into power all through the installation process. On the last stage, your computer would probably restart a number of times, no fear, its normal. Just don't make the mistake of pressing any key when it asks to "press any key to boot from CD or DVD drive".
5. In case you don't have a product key, skip by choosing "I don't have a product key".
6. Follow all due instructions and fill in all necessary requirements such as the user profile, password, password hint, color etc. Wait patiently until your installation is completely done. You may decide to customize to your suit.
7. Remove the DVD from drive.
Now you have your computer running windows 10 perfectly, you may need to install some drivers and then install you needed applications.
click here to get more information how to install windows 10.